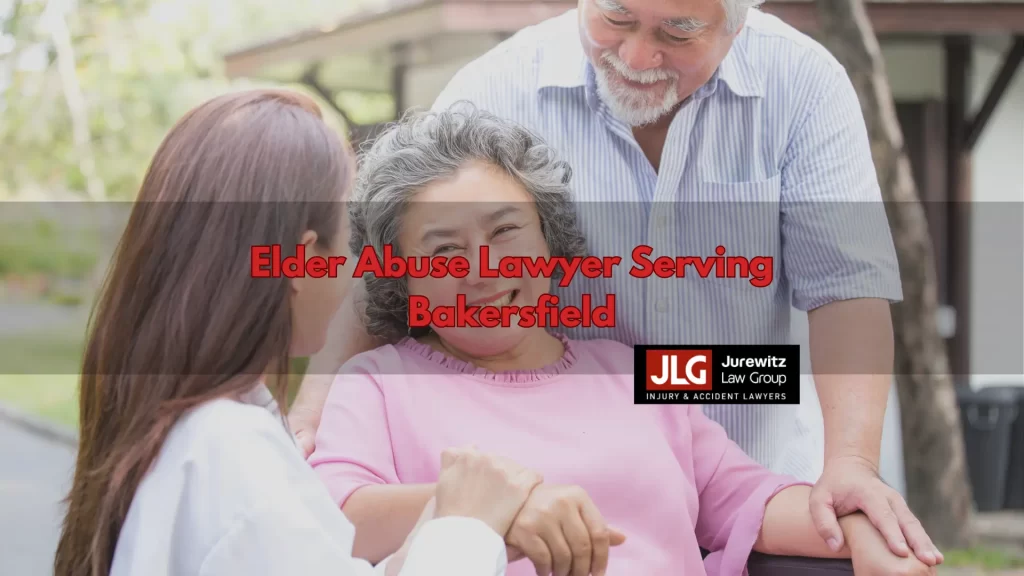 If your loved one is the victim of elder abuse, do not hesitate to contact the Bakersfield personal injury attorneys of Jurewitz Law Group Injury & Accident Lawyers. You could pursue legal action against their abuser and recover the compensation necessary to cover their medical bills and other expenses.
State and federal laws are supposed to protect the elderly community. An elder in California is a person at least 65 years of age. The laws also apply to dependent adults whose mental or physical limitations inhibit their ability to protect their own rights and perform everyday activities.
Older adults are susceptible to abuse. Relying on someone else to care for them means they likely can't defend themselves against an attack. Some don't have the mental competency to understand or remember what's happening to them. They might not be able to report the abuse because of cognitive decline or fear of retaliation.
At Jurewitz Law Group Injury & Accident Lawyers, we understand the devastation of learning that your family member is the victim of abuse by someone they trusted. Typically, elder abuse happens in nursing homes and assisted living facilities. It can also occur while the older adult lives with a family member who took on the responsibilities of being the caregiver. If your loved one sustained an injury from abuse, it is their right to hold their abuser liable.
Unfortunately, many elderly individuals can't pursue legal action themselves. They either don't have the mental capacity or physical abilities to handle a claim or lawsuit. You can be their advocate and help them with their case. The at-fault party should be financially responsible for your elderly loved one's injury. That person should provide the necessary compensation to cover the costs your relative incurs while recovering.
The Bakersfield elder abuse lawyers of Jurewitz Law Group Injury & Accident Lawyers are ready to fight for your loved one's rights. We can represent them and seek the justice they deserve. You can count on our legal team to remain by your side until the end of the process. We will provide the guidance and support you and your family member need to get through this traumatic experience.
Call Jurewitz Law Group Injury & Accident Lawyers at (619) 233-5020 for your free consultation today and learn more about the available legal options.
Common Types of Elder Abuse
Elder abuse is the abuse of a vulnerable adult by a caregiver's knowing, negligent, or intentional act that causes harm or a serious risk of harm. Abuse comes in many forms. It's more than just physical. The most common types of elder abuse include:
Sexual abuse – Sexual abuse refers to the use of threats, coercion, or force to engage in sexual activity with an older adult who hasn't given or is unable to give consent.
Abandonment – Abandonment happens when the person who assumes care of an elderly individual deserts them.
Neglect – Neglect is a caregiver's refusal or failure to uphold the obligations and duties of providing the dependent adult with basic needs, such as water and food.
Physical abuse – It is considered physical abuse when someone uses physical force to cause pain or an injury to an elderly person.
Financial exploitation – Financial exploitation or abuse involves the illegal or improper use or theft of an older adult's assets, personal property, or money.
Self-neglect – Self-neglect occurs when elderly people don't perform essential tasks to care for themselves, placing their life or safety at risk.
Emotional abuse – Emotional abuse refers to a person's nonverbal and verbal actions that inflict mental anguish, pain, or distress on an older adult.
Accidents happen. Sometimes, the elderly fall or get hurt because their bodies are frail and bruise easily. However, there are times when injuries result from intentional abuse or neglect. It's vital for you to determine whether abuse occurred and take immediate steps to hold the at-fault party accountable for their wrongdoing.
Common Causes of Elder Abuse
Elder abuse is prevalent in community settings, such as nursing homes. Approximately one in six people 60 years of age and older experience abuse. Additionally, two in three staff members in elder care facilities admitted to abusing a patient.
Multiple factors contribute to elder abuse. Typically, a nurse, caretaker, administrator, or even another resident is the perpetrator.
The most common causes of elder abuse in nursing homes include:
Negligent hiring – Some facilities don't perform thorough background checks on prospective staff members. It might be because they don't have enough nurses to care for all the residents. Knowingly hiring someone with a history of abuse or without the necessary qualifications can endanger the patients.
Inexperienced staff – Every employee in a nursing home must have the necessary education, certification, training, and experience to care for elderly individuals. An inexperienced nurse might administer the wrong medication or handle an emergency incorrectly.
Underpaid workers – Anyone who feels like they don't receive adequate compensation for the work they do might not perform to the best of their abilities. Staff could ignore protocols or take out their frustration by mistreating the residents.
Understaffed facility – Quality of care is subpar when there aren't enough employees to provide medical care and assistance. Some people might cut corners to complete their tasks and make medical errors. Or an employee might forget to check on an immobile patient because of their busy schedule.
Lack of training – New staff members at any nursing home should undergo training. They must learn about the procedures everyone uses and the protocols to follow when treating an injury or dealing with an unruly resident. Inadequate training could lead to mistakes and errors in judgment that negatively affect an older adult's health and safety.
If your loved one suffered injuries from abuse due to any of these causes or any other reason, reach out to Jurewitz Law Group Injury & Accident Lawyers immediately. We can investigate the incident and obtain the available evidence to prove your case.
Common Injuries in Elder Abuse Cases
The injuries an elderly person can sustain depend on the type of abuse. Injuries can range widely in severity and might cause permanent damage. Some older adults don't remember getting hurt and might not receive immediate treatment. This could cause complications and long-term medical problems.
The most common injuries associated with elder abuse include:
Broken bones
Burn injuries
Hearing or vision loss
Internal bleeding
Asphyxiation
Cognitive impairment
Broken or missing tooth
Internal bleeding
Psychological or emotional trauma
Bedsores
Dehydration or malnutrition
Concussion
Bruises and cuts
Infections
Spinal cord injuries
Paralysis
The cost of medical treatment can be expensive. You and your loved one might not have the financial means to afford the bills. You should not have to pay out of pocket for any of the expenses incurred from the abuse. The at-fault party should be financially responsible for your relative's injuries, so you don't face debt while they recover.
Compensation Available for Elder Abuse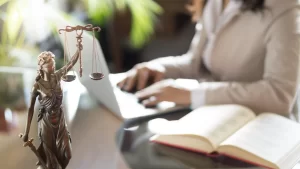 You can seek compensation from the at-fault party whether your family member suffered a severe or minor injury. You might be able to recover an adequate settlement from a claim with the negligent individual or facility's insurance company. The settlement you receive could compensate you for various abuse-related losses, including:
Pain and suffering
Medical expenses
Physical impairment or disfigurement
Loss of enjoyment of life
Emotional distress
Damage to personal property
If you file a lawsuit, you could also pursue exemplary damages. This form of compensation punishes the defendant for their actions. You must show clear and convincing evidence that the defendant acted with an intent to oppress, commit fraud, or that their actions were malicious.
You could file a wrongful death lawsuit if your loved one died from elder abuse. Surviving family, such as a spouse or child, can receive compensation to cover losses, such as:
Lost benefits or gifts family members could have expected to receive
Funeral and burial costs
Financial support the deceased might have contributed if they were still alive
Loss of the deceased's guidance
A surviving spouse's loss of enjoyment of intimacy
Lost companionship, moral support, care, protection, love, comfort, affection, assistance, and society provided by the deceased
Statute of Limitations for Elder Abuse Lawsuits
You must follow a strict deadline if you want to sue the negligent party responsible for your loved one's injury. California's statute of limitations requires that you file a lawsuit within two years of the date of the injury. If you fail to file your lawsuit for compensation within that timeframe, you could lose the opportunity to hold the at-fault party accountable through the court system.
The two-year statute also applies to wrongful death cases.
 Contact Us
Jurewitz Law Group Injury & Accident Lawyers have helped abuse victims get the justice and compensation they deserve for more than a decade. We believe in protecting the rights of individuals harmed by the wrongdoing of others. We always advocate for people who might not be able to speak up for themselves. Older adults are among the most vulnerable of people and can suffer debilitating injuries.
Trusting someone to care for your loved one and finding out they took advantage is traumatic and overwhelming. We understand what you're going through and want to help your family member get the treatment they need. We will advise you of all your available options and guide you through every step of the claims process or any legal proceedings. You can depend on our legal team to tirelessly work to hold the at-fault party liable so you can move forward with your life.
If your loved one suffered injuries from elder abuse, call Jurewitz Law Group Injury & Accident Lawyers at (619) 233-5020 for your free consultation with one of our Bakersfield elder abuse lawyers.