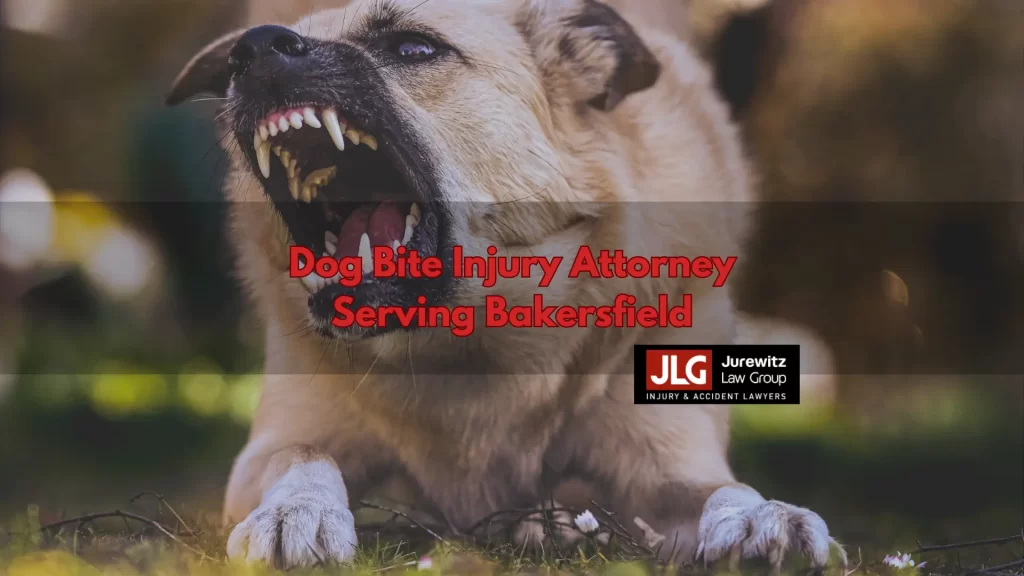 If you sustained an injury from a dog bite or attack that wasn't your fault, do not hesitate to contact the Bakersfield personal injury attorneys of Jurewitz Law Group Injury & Accident Lawyers. You could hold the dog owner liable and recover compensation for your medical treatment and other expenses. We are ready to represent you in your case and seek the justice you deserve.
Any dog is capable of injuring someone, whether it's from an innocent nip while playing or a vicious attack. Even a small dog can bite down with powerful force and cause severe damage to the skin, muscles, tissue, and nerves. Untreated wounds could become infected and lead to medical complications. Disfiguring injuries and scarring often require reconstructive surgery to repair the damage and restore the victim's appearance.
Psychological trauma can also result from a dog bite injury. Many people become fearful of dogs after an attack. They might develop a phobia or experience symptoms of post-traumatic stress disorder (PTSD). A dog attack is a devastating situation that can cause severe emotional and mental hardships.
The Bakersfield dog bite injury attorneys of Jurewitz Law Group Injury & Accident Lawyers understand how overwhelming the aftermath of an attack can be. When you're in pain and shock, you might not know how to handle the situation. Our legal team is ready to guide you through the process and manage every legal aspect on your behalf. You don't have to worry about taking responsibility for an investigation or filing an insurance claim. We will take handle everything so you can focus on healing.
Call Jurewitz Law Group Injury & Accident Lawyers at (619) 233-5020 or contact us online for a free consultation to learn more about your legal options following a dog bite injury.
Common Causes of Dog Attacks
Sometimes, a dog attacks a person for no apparent reason. It might think it's in danger and try to protect itself. Dogs also bite if someone provokes them somehow. They could misinterpret a person's playful advances as aggression and attack out of fear.
The most common causes of dog attacks and bites include:
Play – Innocent playing can turn rough and dangerous. A dog might nip at someone or accidentally bite down on an outstretched hand from the excitement.
Maternal instincts – Female dogs are inherently protective of their babies. If a mother thinks someone is a threat, they will attack to keep their pups safe.
Fear – Fear is a common reason for dog bite injuries. Dogs will lash out if they believe someone could hurt them.
Startlement – Dogs can get startled like humans. A dog might turn around and bite if they don't hear you approaching them or awaken to someone petting them.
Pain and sickness – Certain medical conditions and injuries can cause pain. Sick dogs might retreat and hide to avoid humans. Petting a sick or injured dog on a painful part of its body could cause it to attack as a way to defend itself.
If you're not at fault for your dog bite injury, you could hold the dog's owner or another negligent party liable for your medical care and other incurred costs. Jurewitz Law Group Injury & Accident Lawyers will be your advocate and aggressively seek the maximum compensation available. You should not be responsible for out-of-pocket expenses while treating your injury.
Common Injuries from Dog Bites
Dog bites don't only cause puncture wounds. Other injuries can result from a bite or attack, such as:
Torn tissue, muscle, or tendons
Face and eye injuries
Permanent scarring
Nerve damage
Psychological injuries
Bone fractures in the extremities
Disfigurement
Head and neck injuries
Some dog bite injuries can cause health issues and lead to any of the complications below.
Sepsis
Sepsis happens when the body fights off infection too aggressively. It can be life-threatening without immediate treatment. Common symptoms of sepsis include:
Sweaty skin
Difficulty breathing
Hypotension or fast heart rate
Confusion or disorientation
Fever and chills
Extreme pain
Pasteurella
Pasteurella multocida is a common type of bacteria found in dog bites. Exposure to this bacteria can lead to respiratory problems, soft tissue damage, and infection. Common symptoms of Pasteurella include:
Redness at the injury site
Inflammation
Abscesses
Septic arthritis
MRSA
Methicillin-resistant Staphylococcus aureus (MRSA) is an infection caused by staph bacteria. It's a serious problem if you develop this infection because it's resistant to many antibiotics. The infection can form in the vicinity of the wound, and bacteria can spread throughout the body. Life-threatening complications can arise, such as:
Pneumonia
Sepsis
Endocarditis
Necrotizing fasciitis
Permanent organ damage
Rabies
Exposure to the rabies virus after a dog bite can cause severe complications to a person's health. There's an incubation period before symptoms appear. Initially, symptoms are similar to the flu. As the disease progresses, more severe symptoms begin to show, such as:
Hallucinations
Abnormal behavior
Cerebral dysfunction
Insomnia
Hydrophopia
Confusion
Tetanus
Tetanus is a serious nervous system disease commonly called lockjaw. The bacteria Clostridium tetani causes a tetanus infection. Since there is no cure, treatment is necessary to manage symptoms until the infection disappears. Common symptoms of tetanus include:
Fever
Jaw cramping
Headaches
Sudden, involuntary muscle spasms
Sweating
Heart rate and blood pressure changes
Seizures
Stiff and painful muscles
Difficulty swallowing
If you notice any unusual symptoms after sustaining a dog bite injury, you should go to a hospital immediately. Prompt and adequate treatment can alleviate your symptoms and prevent complications.
Compensation for a Dog Bite Injury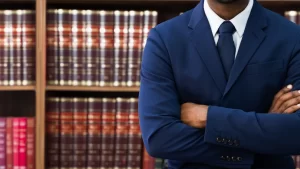 The circumstances of the incident will determine who you can seek compensation from in an insurance claim. If the attack happened on public property, such as a restaurant or store, you could file a claim with the owner's liability insurer. If you were at a friend's house when you suffered the injury, you might be able to recover compensation from their homeowner's insurance company. You could also file a lawsuit against the dog's owner and take your case to court.
If the dog that bit you belongs to a friend, you'll likely be worried about your relationship if you need to claim expenses for your medical treatment. Because their homeowner's insurance might cover dog bites, just leave that to us. We'll deal with the insurance company for you and work to provide as little disruption in your relationship with your friend as possible while still getting you the compensation you deserve.
The money you receive could compensate you for your bite-related losses, such as:
Medical expenses
Emotional distress
Loss of enjoyment of life
Pain and suffering
Lost wages
Lost earning capacity
Physical impairment or disfigurement
Property damage
Exemplary damages are also available, but only if you file a lawsuit. You could recover this type of financial award if you show clear and convincing evidence of the defendant's fraud, malice, or oppression.
The Bakersfield dog bite injury attorneys of Jurewitz Law Group Injury & Accident Lawyers have extensive experience investigating cases like yours. We know how to locate valuable evidence to prove what happened. You won't have to deal with the burden of talking to the insurance adjuster, filling out forms, and negotiating a settlement. We can handle everything for you. Your only responsibility should be to attend your doctor's appointments and try to recover from your injury.
Statute of Limitations for a Dog Bite Injury
If you decide to sue the dog's owner for compensation, you must follow a strict deadline. California's statute of limitations imposes a two-year time limit on lawsuits for dog bite injuries. That means you must initiate your lawsuit within two years of the date of the incident. If the statutory deadline expires but you file suit anyway, the judge will likely dismiss your case.
Some exceptions could toll the statute of limitations period, meaning you could extend the deadline or pause the running of the clock. These exceptions include:
Out-of-state defendant – If the defendant leaves the state before you file your lawsuit, their absence won't count towards the two-year time limit. The clock will begin running again when they return.
Plaintiff of unsound mind – If you are of unsound mind when the incident happens, you will have two years from the date you gain mental competency to initiate your lawsuit in court.
Plaintiff's minority – If you are a minor when you sustain a dog bite injury, you must file suit within two years from the date you turn 18.
Tolling the statutory period requires filing a request with the court. It can be a confusing process. You should let Jurewitz Law Group Injury & Accident Lawyers prepare the necessary legal documents and deal with court proceedings on your behalf. Handling this yourself could lead to an unfavorable outcome, especially if you make a mistake.
Contact Us
At Jurewitz Law Group Injury & Accident Lawyers, we have been representing dog bite victims for over a decade. We have a reputation for fighting for the rights of individuals harmed by others' wrongdoing. You will be our priority from the moment you hire us until we resolve your case.
Our dog bite injury attorneys in Bakersfield, CA, understand the financial strain of pursuing legal action while treating an injury. We don't want to burden you with additional expenses. That's why we take cases on contingency. That means we don't charge upfront fees or costs. You won't have to pay us unless we secure compensation for you.
We know that no two cases are alike. The circumstances of a dog attack can vary significantly from one client to the next. We will use a personalized approach and create a strategy to meet your unique needs. Our dedication and compassion drive us to try to achieve the best possible result. Your goals will be our goals while pursuing a monetary award from the at-fault party.
If you sustained a dog bite injury due to someone else's negligence, call Jurewitz Law Group Injury & Accident Lawyers for your free consultation at (619) 233-5020. Let us help you get on the road to recovery.