HomeTestimonialsJanet B.
Downtown San Diego Slip & Fall Accident Attorney Review: Janet B.
Settlement: $50,000.00
"Ross was always accessible."
"Everything from the calls, visits and e-mails were friendly, warm and caring. If I called Ross on his cell he always took my calls and I never doubted we would end up with some compensation. Ross helped me make the best of a bad situation, and I'm relieved to say this is behind me."
- Janet B.
Chula Vista, CA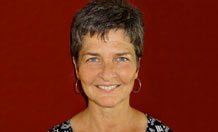 Janet was walking in front of an open establishment and slipped on liquid that was on the ground that had no warning signs for the safety of pedestrians. As a result, our client fell on her right knee and broke her kneecap.