Personal Injury Lawyer in St. Petersburg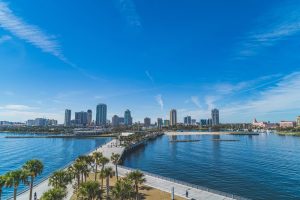 If you were injured due to another person's negligence in St. Petersburg, personal injury attorney Ross Jurewitz of Jurewitz Law Group Injury & Accident Lawyers has the skills and experience to help you pursue fair compensation for medical expenses, lost wages, and other losses you incurred. Ross is well-known for his exceptional customer service and tenacity in the courtroom.
Whether you suffered injuries in a motor vehicle crash, a premises liability accident, or another type of incident, you deserve a legal representative who can help you hold the at-fault party accountable for their carelessness or misconduct. Call Ross Jurewitz of Jurewitz Law Group Injury & Accident Lawyers today to schedule your free, no-risk consultation.
During your consultation, Ross will listen to your questions and concerns, evaluate your case, and help you understand your legal options. Then he'll transform from a regular guy into a fierce warrior and prepare to fight for you. Contact our St. Petersburg office at (727) 605-1100 to Get Ross today.
Suffered an Injury Due to Someone Else's Negligence?
For a personal injury case to be successful, the victim must be able to demonstrate negligence. There are four main elements of negligence.
First, if you were injured by someone else, you'll need to demonstrate that they owed you a duty of care to prevent you from being harmed.
Second, you must show how the at-fault party failed to uphold that duty due to some form of negligence.
Third, you must show a direct tie between the at-fault party's negligence and your injuries. For example, if you were injured in a car accident with a drunk driver, evidence such as BAC tests and witness testimony could be used to show that the driver's negligent behavior directly led to you being harmed.
The fourth element of negligence is compensable losses. You have to show that you incurred financial or non-financial losses due to the accident. This could include medical costs and emotional trauma.
It's hard to prove every element of negligence and establish fault. That's why you need to get Ross. He's a Florida personal injury attorney with the resources to gather evidence, consult experts, determine liability, and build a strong case against the responsible party.
Ross Jurewitz has the know-how and experience to fight for injured Floridians and help them obtain the money they are owed. If you were harmed due to another person's negligent actions, you need Ross Jurewitz on your team right now.
Were You in an Accident and the Insurance Company Won't Pay Up?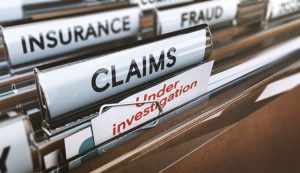 Insurance companies are for-profit entities, and as a result, their primary concern is their bottom line. It is an insurance claims adjuster's job to try and limit the money they pay you. If the insurance company refuses to pay up or offer you a fair settlement, you need to "Get Ross."
Don't count on an insurance company to have your back, even if you are filing a claim with your own provider. Instead, you should hire Ross Jurewitz to act as your advocate throughout the claims process. Ross knows how to work around the tricks that insurance claims adjusters use to weasel out of paying what you are owed. He will fiercely defend your right to compensation and work to negotiate a fair settlement with the insurance company.
If the insurance company will not negotiate in good faith or simply won't offer a fair amount, Ross Jurewitz will not hesitate to file a lawsuit on your behalf and take your case to trial. Ross Jurewitz is a decorated national trial attorney and has what it takes to navigate the legal system and aggressively present a robust case on your behalf.
What Kinds of Cases Do Injury Attorneys Take?
At Jurewitz Law Group Injury & Accident Lawyers, we have helped injured clients in St. Petersburg with a range of personal injury matters, including:
Product liability  (no need to prove negligence; strict liability laws apply)
Workplace injuries
If you sustained injuries and someone else was to blame, you have a legal right to pursue financial relief from the at-fault party. Regardless of how mild or serious your injuries are, contact Jurewitz Law Group Injury & Accident Lawyers for a free case evaluation. Ross Jurewitz will assess your situation and help you ascertain whether you have a valid claim.
What Kinds of Compensation Will I Receive for My Injuries?
If you have been hurt by someone else's wrongdoing, you could be eligible for compensation for your accident-related financial losses, such as medical expenses, and non-financial losses, such as mental anguish you suffered after being injured.
The specific types of losses you could get money for will depend on the circumstances of your case. At Jurewitz Law Group Injury & Accident Lawyers, we can help you seek damages for:
Lost wages
Lost earning capacity
Out-of-pocket expenses
Medical bills
Loss of enjoyment of life
Pain and suffering
Emotional distress
Property damage
Based on your hospital and doctor's bills, prescription medication receipts, pay stubs, and other documentation, Ross Jurewitz will calculate the total value of your financial losses, ensuring that every penny is accounted for. He will also quantify your intangible losses and assign a numerical value to your pain and suffering. Ross can then provide you with an assessment of the total value of your claim, which you'll need to know before settlement negotiations begin.
What Are the Steps in a Personal Injury Case in St. Petersburg?
Although every personal injury case is unique, most claims tend to follow a few basic steps. If you choose to work with Jurewitz Law Group Injury & Accident Lawyers, here's a ballpark view of how you can expect your case to play out:
Free consultation – During your initial consultation with Ross Jurewitz, you'll receive advice on your legal options and determine whether our firm is the right fit for your case.
Investigating – If you hire Jurewitz Law Group Injury & Accident Lawyers, Ross Jurewitz will launch a comprehensive investigation into the incident that led to your injuries. He may speak with bystanders who witnessed the incident, obtain surveillance camera footage and cell phone data, and speak to medical and accident reconstruction experts.
Documenting losses – Ross and his team will gather documentation to prove the injuries and losses you sustained in the accident.
Negotiating with the insurance company – Ross will represent you in settlement negotiations with the insurance company. If he successfully negotiates a full and fair settlement, your claim will be resolved.
Filing a lawsuit – If settlement negotiations are unproductive, Ross will not hesitate to file a lawsuit on your behalf.
Discovery – During the discovery phase, both sides will share evidence and conduct depositions. The defendant may decide to settle the case during discovery based on the evidence we've collected. Discovery tends to be the lengthiest portion of the legal process.
Mediation – During mediation, a neutral mediator will attempt to help both sides come to a compromise. If we still can't get a fair settlement offer, your case will proceed to trial.
Trial – At trial, Ross will argue your case before a judge or jury and aggressively advocate for your right to financial relief.
Most personal injury cases are settled during negotiations. Still, Ross Jurewitz prepares every case as if it will go to trial. He's also a skilled negotiator and will work tirelessly to help you seek a swift but favorable resolution to your claim.
Who Can I File a Claim Against for My Injury?
Depending on the accident you were involved in and who was responsible, you might be able to file a claim against:
The insurance companies of negligent parties like other drivers, trucking companies, and private homeowners
Commercial property owners like those of malls, restaurants, hotels, or resorts
Manufacturers of defective products
Cities, municipalities, and government agencies
Sometimes, multiple parties could be responsible for an accident. For instance, truck accidents tend to be especially complex because, in addition to the driver and the trucking company, other potentially liable parties may include cargo loaders, part manufacturers, and third-party maintenance companies.
Figuring out who was at fault can be difficult without legal help. No matter what type of accident led to your injuries, Ross Jurewitz has the skills to identify all potential sources of compensation.
How Long Does a Florida Accident or Injury Lawsuit Take?
All personal injury lawsuits move at different speeds. In some cases, lawsuits may take several months. Other lawsuits may take a year or longer to reach the trial stage. The length of your lawsuit will depend on the complexity of your case and other factors. If your case ends up being tried in civil court, you can generally expect the trial to last anywhere from a few days to a few weeks.
What Is the Statute of Limitations for an Injury Claim in St. Petersburg?
In Florida, the statute of limitations dictates a four-year period in which injured parties can initiate legal action against an at-fault party. If you miss the statutory deadline, your case will likely be dismissed, and you will lose your opportunity to pursue compensation in court.
The further into that four-year period you get, the more you lose bargaining power since you aren't able to threaten the at-fault party with a lawsuit.
What Should I Look for in an Attorney to Represent Me?
When searching for a personal injury attorney to handle your case, you should look for a lawyer who:
Has experience with personal injury law, preferably with cases that are similar to yours
Has an extensive track record of helping clients secure favorable settlements and judgments
Is responsive and a good communicator
You trust sharing personal information with
Isn't overwhelmed with other cases and has time to prioritize your case
It's always a good idea to ask for referrals and find out what an attorney's past clients have said about their services.
Read some of our client testimonials and case results.
Ross Jurewitz Has the Experience Necessary to Pursue Maximum Compensation for Your Injuries
Ross Jurewitz is a nationally recognized attorney who has received more than 250 five-star reviews from clients he has served. He has been recognized by the National Trial Lawyers Top 10, CNN, Newsweek, Time Magazine, and the San Diego Business Journal. He has a 10.0 "Superb" Avvo rating and has been licensed to practice in multiple jurisdictions, including Florida and California.
No matter how daunting your case may seem, Ross Jurewitz has the experience to help you seek a positive outcome. He will demand the maximum compensation you are entitled to. You shouldn't have to pay a dime in out-of-pocket expenses for an injury you didn't cause.
Don't Get Screwed by Insurance – Get Ross
The last thing you should have to worry about while you are recovering from an injury is squabbling with an insurance claims adjuster. If you've been injured by someone else and their insurance provider is contesting your claim or trying to trick you into settling for less than you deserve, you need to "Get Ross" right away. Ross Jurewitz will fight hard for your right to fair compensation.
Contact Jurewitz Law Group Injury & Accident Lawyers at (727) 605-1100 today for a free consultation, and "Get Ross"!