HomeTestimonialsDenaya K.
Alpine Rear-End Car Accident Attorney Review: Denaya K.
Settlement: $21,500
"I Am Glad My Settlement was Fair"
"I was very worried to be stuck with medical bills and injuries that were caused by someone else, but now I am relieved to be able to pay for my medical bills and move on with my life.
Ross Jurewitz was really easy to talk to, surprisingly accessible, and provided me with one-on-one care that made me feel like a valued client. I also appreciated their front receptionist, Breanna Ybarra, who was very pleasant and informative every time I spoke to her.
I am glad that my settlement was fair and that my case did not have to go all the way to trial, since I wasn't looking for a big pay day.
If any of my friends or family needed legal advice or services, I would tell them to contact Ross Jurewitz."
- Denaya K.
National City, CA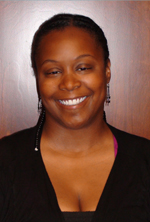 Denaya K. was rear-ended on the freeway by a distracted driver as she was slowing down to a stop because the lanes were merging and traffic was slowing down ahead. As a result of the accident, Denaya endured periodic headaches along with severe pain and swelling of her neck, shoulder, back, and spine. After the defendant's insurance company offered $16,162 to Denaya, our office refused their offer and successfully helped increase her settlement to $21,500.