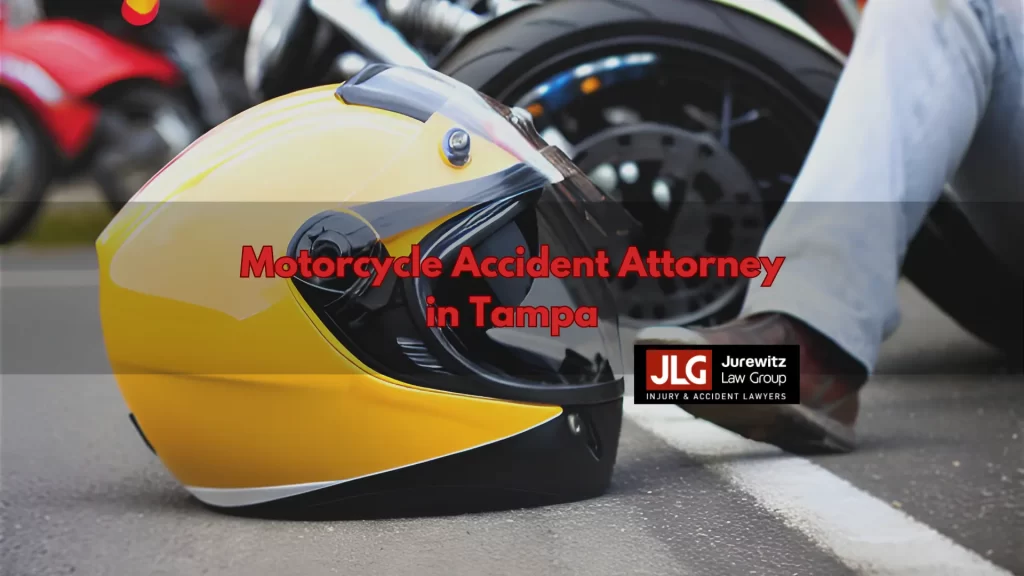 If you suffered injuries in a motorcycle accident due to someone else's negligence, contact the Tampa personal injury attorneys of Jurewitz Law Group Injury & Accident Lawyers to determine whether you have a case you can pursue. You might be entitled to compensation for your injury and the expenses you incur while recovering.
Motorcycles are convenient and easy to navigate through traffic. Some people ride for fun, while others use their bikes during their daily commute. Motorcycles can be dangerous regardless of the purpose they serve for the rider. Motorcyclists are at a higher risk of debilitating injury and death when accidents occur. Riders don't have the same protections as car occupants, such as an enclosed compartment or airbag.
At Jurewitz Law Group Injury & Accident Lawyers, we know the challenges you face while healing your injury and trying to hold the negligent party liable. It can be stressful to take on all the responsibility yourself. With Jurewitz Law Group Injury & Accident Lawyers, you won't have to go through this overwhelming experience alone. Our Tampa motorcycle accident attorneys have over a decade of experience investigating crashes and obtaining evidence to prove who was at fault. We can take over your case so you can focus on getting your life back on track.
Call Jurewitz Law Group Injury & Accident Lawyers for a free consultation at (813) 605-1100 and learn more about how we can help.
Common Types of Motorcycle Accidents
Multiple circumstances can lead to a motorcycle accident. Different types can occur depending on a range of contributing factors. The most common types of motorcycle accidents include:
Lane splitting – Lane splitting refers to a motorcyclist who rides between two lanes of vehicles traveling in the same direction. A distracted driver could forget to check their blind spots and change lanes, crashing into the side of a rider next to their car.
Rear-end collisions – Rear-end accidents commonly result from tailgating. Following a motorcyclist too closely can have deadly consequences. When a car collides with the back of a bike, the rider could get ejected or run over.
Dooring – When someone parks their car, they should look behind them before opening their door. If they don't, they could open the door in the path of an approaching motorcyclist.
Head-on collisions – Motorcyclists are at significant risk of death in head-on accidents with cars and trucks. The rider will likely become airborne and suffer life-threatening injuries upon impact with the ground.
Left-turn accidents – Turning left requires motorists to stop and look for oncoming vehicles. Proceeding without checking for a motorcyclist heading their way could lead to a serious accident.
T-bone collisions – A T-bone accident can happen if a driver doesn't yield to a motorcyclist at an intersection. Instead of allowing the biker to proceed, the driver enters the intersection, resulting in a collision.
Do not hesitate to call Jurewitz Law Group Injury & Accident Lawyers to discuss your case with one of our motorcycle accident attorneys in Tampa, FL. We will review all the information available and determine whether we can hold someone else liable for your injury.
Common Causes of Motorcycle Accidents
Motorcycles are barely noticeable to drivers. They're much smaller than cars and trucks, so they're hard to see on the road. Human error often plays a part in collisions involving motorcyclists. The most common causes of these accidents include:
Tailgating – When a driver follows a motorcycle too closely, it leaves minimal distance to brake or slow down if necessary. The driver likely won't have enough time to stop if traffic requires it and could crash into the back of the rider.
Fatigued driving – Fatigue is a common problem among motorists. Driver fatigue is dangerous and can lead to an accident. Drivers can't focus as easily, have a slower reaction time, and don't make good decisions when they feel tired.
Part defects – Any car part could be defective, causing it to malfunction. Without adequate maintenance and repairs, a driver could lose control of their car and collide with a motorcyclist.
Driving under the influence – Taking drugs or drinking alcohol before driving is reckless. According to state law, a person is under the influence while driving or in physical control of a vehicle when they have a blood alcohol concentration (BAC) of at least 0.08 percent or when under the influence of a controlled substance, alcoholic beverage, or chemical substance that impairs normal faculties.
Distracted driving – A driver who takes their eyes, hands, or attention off the task of driving can't engage in safe driving. They likely won't notice a nearby motorcyclist and could cause an accident.
Speeding – Speeding-related crashes can be fatal. When a car collides with a motorcycle at high speed, the rider could die instantly or suffer severe injuries that require emergency medical care.
Various contributing factors can result in an accident involving a motorcycle. If someone else is at fault for your injury, you should let Jurewitz Law Group Injury & Accident Lawyers represent you.
Common Injuries in Motorcycle Accidents
You might encounter a driver behaving carelessly at the wheel. Despite the precautions you take while riding your motorcycle, a careless motorist could cause a crash that would leave you with injuries.
The most common injuries motorcycle accidents cause are:
Traumatic brain injury
Road rash
Internal bleeding
Disability
Broken bones
Paralysis
Loss of limb
Spinal cord injuries
Significant disfigurement
Permanent scarring
Some motorcyclists die in an accident or from injuries doctors can't treat. Statistics show that the number of motorcyclist deaths in 2020 increased by 11 percent from the year before to 5,579.
Compensation for Motorcycle Accident Injuries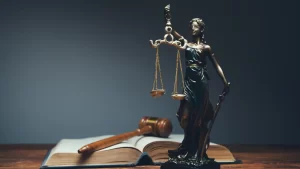 Florida follows a traditional no-fault system. That means injured accident victims must file a claim with their auto insurer first. Pursuing compensation from the at-fault driver's insurance company is only allowed if your injury meets the serious injury threshold. That means the injury consists in whole or part of:
A permanent injury, excluding scarring or disfigurement
Permanent and significant scarring or disfigurement
Permanent and significant loss of a vital bodily function
Death
Every driver must purchase personal injury protection (PIP) with a minimum limit of $10,000. PIP will pay for 80 percent of all reasonable and necessary medical treatment up to the policy limit. It also covers up to 60 percent of lost wages for a disability. However, this type of insurance doesn't compensate for physical or emotional pain, property damage, and other expenses.
A $10,000 limit also isn't high enough to cover most costs people incur after motorcycle accidents. If your injury meets the serious injury threshold, you could file a liability claim with the at-fault driver's insurance carrier. The settlement you receive might compensate you for various accident-related losses, such as:
Loss of enjoyment of life
Medical bills
Pain and suffering
Lost wages
Lost earning capacity
Emotional distress
Out-of-pocket expenses
Property damage
You could file a lawsuit against the negligent party and pursue punitive damages. You can only recover this type of compensation if you show clear and convincing evidence of the defendant's gross negligence or intentional misconduct.
You might be able to pursue a wrongful death case if your loved one died in a motorcycle accident due to someone's negligent actions. The compensation you receive could cover losses, such as:
Medical and funeral expenses paid by a surviving family member or deceased's estate
Loss of services and support the deceased can no longer provide
Lost companionship and protection
The value of wages and benefits the deceased would have earned and left in the estate if they were still alive
Mental pain and suffering
Lost income and benefits from the date of the injury to the date the accident victim died
Loss of companionship, guidance, and instruction the children received from the deceased
Statute of Limitations for a Motorcycle Accident
You can sue the at-fault party but must adhere to a specific deadline. Florida's statute of limitations outlines a four-year time period for motorcycle accident cases. That means you must file your lawsuit within four years of the date of the crash. Once the statutory deadline expires, you could lose your right to seek compensation for your injury.
You might be able to toll the statute of limitations and give yourself more time to file suit. Tolling the four-year statutory time period requires one of these circumstances to apply:
Minority – You have four years from the date you turn 18 to initiate your lawsuit if you are a minor at the time of the accident.
Unsound mind – If you are of unsound mind when you sustain an injury, you will have four years from the date you gain mental competency to pursue your lawsuit.
Out of state – If the defendant leaves Florida temporarily before you file suit, their absence won't count towards the four-year period. Additionally, the clock won't begin to run until they return.
The Tampa motorcycle accident attorneys of Jurewitz Law Group Injury & Accident Lawyers know how to handle the confusing process. We can review the circumstances of your case and determine whether you're eligible to toll the statute of limitations.
Contact Us
At Jurewitz Law Group Injury & Accident Lawyers, we have represented accident victims and their families since 2007. When an injury disrupts your life, you can count on us to be there for you. We will remain by your side during each complicated step and provide the support you need.
If you sustained an injury in a motorcycle accident someone else caused, call us at (813) 605-1100 for a free consultation. Let us fight for the justice and compensation you deserve.