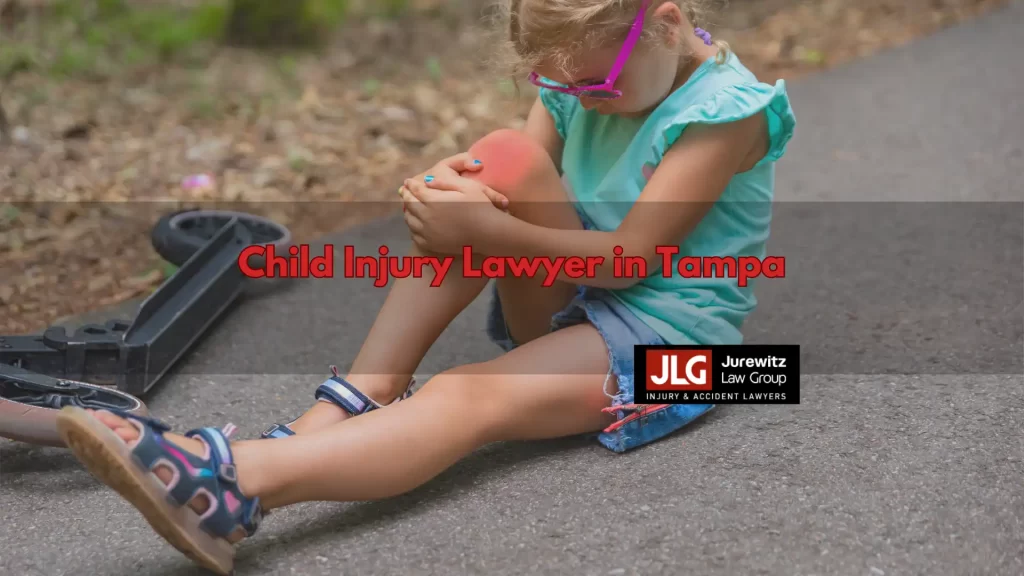 If your child suffered injuries under circumstances someone else's negligence caused, do not hesitate to contact the Tampa personal injury attorneys of Jurewitz Law Group Injury & Accident Lawyers. You might be entitled to compensation for your child's medical costs and other expenses you incur from the incident. We could represent you in your case whether the injury resulted from medical malpractice, a car accident, or a fall on dangerous property.
Finding out that the negligent actions of another person harmed your child is upsetting. You have a right to pursue the maximum possible compensation. Jurewitz Law Group Injury & Accident Lawyers has years of experience pursuing actions against companies and individuals responsible for injuring others. We can help you hold the at-fault party liable. We understand how overwhelming this situation is and want to seek the justice you and your child deserve. You can count on our legal team to fight by your side until the end.
You don't have to worry about handling your case alone when you hire us. We will take on the responsibility for every legal aspect and complete each step on your behalf. You will receive the personalized attention and support you need to get through this traumatic experience. While we handle your case, you can focus on getting your son or daughter the medical care they need to recover.
Call Jurewitz Law Group Injury & Accident Lawyers at (813) 605-1100 today to learn more about your available legal options. One of our child injury lawyers in Tampa, FL, will be happy to meet you for a free consultation to discuss the circumstances of the incident.
Common Types of Child Injuries
A range of contributing factors can endanger a child and lead to their injury. The type and severity of the injury often depend on the type of accident.
The most common child injuries include:
Drowning
Spinal cord injuries
Broken bones
Organ damage and failure
Infections
Cuts and bruises
Traumatic brain injury
Soft tissue injuries
Nerve damage
Electrical shock
Burn injuries
Paralysis
Internal bleeding
Suffocation
The negligent party could have prevented the accident. However, their misconduct resulted in your child's injury. That person or company should be liable and face the consequences of their actions. You should not be responsible for the bills you receive for the treatment of your child's injuries.
Common Causes of Child Injuries
The leading cause of child injuries is falling. According to statistics, 8,000 children go to the emergency room for a fall-related injury each day in the United States. A range of other circumstances can also injure children. The most common are below.
Defective Products
Manufacturing companies must meet quality and safety standards when manufacturing consumer products. Products children use can contain defects that make them inherently unsafe for use. The three types of defects that can cause injuries to children include:
Manufacturing defects – A manufacturing defect occurs during the manufacturing process. An error while building, assembling, or constructing a product can result in defects that endanger the person using it.
Design defects – A design defect is due to a mistake made while designing the product. An inherent flaw in the design makes it dangerous even if the company manufactures it according to the design plan.
Marketing defect – Manufacturers must supply products to the public with instructions for use and labels warning consumers of the risks. Marketing a product without this necessary information can cause injuries even if the child uses the product as intended.
Products regularly used by children that can lead to injuries or death include:
Bicycles
Playground equipment
Toys
Strollers
Cribs
Clothes
Car seats
Motor Vehicle Accidents
Car accidents are common causes of child injuries and fatalities. Young children are especially vulnerable to injuries whether riding their bike, in a motor vehicle, or walking to school. The most common causes of motor vehicle crashes include:
Speeding
Driving under the influence
Failure to yield
Tailgating
Distracted driving
Fatigued driving
Failure to check blind spots
Weaving in and out of traffic
Dog Bites
Children can suffer debilitating injuries during dog attacks. Dogs are capable of biting down with enough force to tear through the skin. The teeth can cause deep puncture wounds and damage nerves, tissue, and muscle. Small kids can sustain disfiguring injuries to the face and head.
The bacteria in a dog's mouth can enter a child's body through an open wound. An infection could develop and travel to other areas of the body, causing damage to vital organs. Dog bite injuries can lead to life-threatening complications without prompt and adequate treatment.
Medical Malpractice
Doctors must provide a specific standard of care while treating injuries and illnesses in children. Whether the medical provider prescribes medication, performs an operation, or diagnoses a medical condition, it's crucial that they don't make any mistakes. Serious injuries can result from medical errors, such as:
Misdiagnosis or delayed diagnosis of a disease
Using medical tools contaminated by bacteria
Performing an unnecessary operation
Misinterpreting diagnostic test results
Prescribing the wrong medication or dosage
Anesthesia errors
Providing inadequate post-care following a procedure
Airplane Accidents
Children can suffer various types of injuries while aboard an aircraft. Plane crashes aren't the only accidents to worry about while flying. In-air injuries can result from numerous situations, including:
Slip/trip and fall on an obstructed aisle
A flight attendant spilling hot coffee on the child
Luggage falling from the overhead bin due to a faulty latch
A flight attendant's inattention or distraction while pushing the beverage cart that results in running into a child
Premises Liability
Dangerous conditions on residential and commercial properties can injure visitors. Homeowners and business owners are supposed to meet building codes, keep their properties maintained, and repair damage. Injuries can happen if a child encounters hazards on properties like these:
Public park
School
Swimming pool
Friend or relative's home
Daycare center
Mall
Playground
Movie theater
You could hold the property owner liable if your child gets hurt due to any of these dangerous conditions:
Malfunctioning elevator or escalator
Inadequate lighting
Uneven sidewalk
Potholes
Defective stairs
Unusual flooring transition
Wet or slippery floor
Damaged railings
Unstable furniture
If your son or daughter suffered injuries in any of the situations above, reach out to Jurewitz Law Group Injury & Accident Lawyers immediately. One of our child injury lawyers in Tampa, FL, can investigate the incident and determine who is at fault. We will obtain all available evidence and pursue compensation from the negligent party. We will fight hard to protect your rights and try to reach the best possible outcome in your case.
Compensation Available for Child Injuries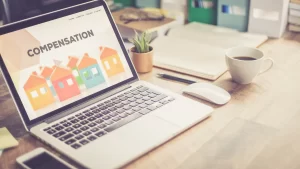 Jurewitz Law Group Injury & Accident Lawyers can file an insurance claim on your behalf and attempt to negotiate a settlement that compensates you for your expenses. We can't predict the exact number we'll recover but can demand the amount we believe you deserve.
The settlement you receive might cover various losses, such as:
Pain and suffering
Medical bills
Emotional distress
Loss of enjoyment of life
Out-of-pocket expenses
Lost wages
Lost earning capacity
Property damage
If the insurance company refuses to settle for an adequate amount of money or denies your claim altogether, we can file a lawsuit. In addition to the compensation already mentioned, you could recover punitive damages in a lawsuit. This type of compensation punishes the defendant for their actions. You must show clear and convincing evidence of the defendant's gross negligence or intentional misconduct to receive this financial award.
Some child injuries can be fatal. Whether your child's death resulted from a dog attack, car crash, medical malpractice, or dangerous product, you could pursue a wrongful death case. The compensation you receive might compensate you for your losses related to the death of your child, such as:
Medical and funeral expenses paid by a surviving family member
Mental pain and suffering
Loss of love and support the deceased provided to family
Loss of the deceased's companionship
Statute of Limitations for Child Injuries
You must file your lawsuit against the at-fault party by a specific deadline if you want to hold them liable for the harm they caused. Florida's statute of limitations allows a four-year timeframe for child injuries. That means you have four years from the date of the incident to initiate your lawsuit. You could lose your right to compensation if the statutory period expires before you file.
However, you might not have realized your child sustained an injury due to someone else's negligence. Medical malpractice cases have a three-year time period for filing a lawsuit. However, it could take months or even years before you discover that your child suffered an injury or medical condition because of a doctor's error. If that happens, you will have one year from the date you discovered or should have reasonably discovered your child's injury resulted from medical malpractice to file a lawsuit.
Contact Us
Jurewitz Law Group Injury & Accident Lawyers believe in fighting for injured clients suffering from the wrongdoing of others. Someone caused your daughter or son's injury and should be financially responsible for the various costs associated with the incident. Our Tampa child injury lawyers know how to maximize the value of any case we take to secure the money owed to our clients.
If your child sustained an injury in an accident due to someone's negligence, call Jurewitz Law Group Injury & Accident Lawyers at (813) 605-1100 for your free consultation. Let us help you advocate for your child and get them on the road to recovery.