Fiery crash on Highway 78
SAN DIEGO, CA – The San Diego Fire Department was on scene this morning around 11:40 a.m. for a two-vehicle collision on Highway 78 near Indian Oaks Road in Romona. A silver truck and a black four-door vehicle collided on the highway and ended up on the side of the road, with one of the vehicles on fire. Fire fighters managed to put out the fire before any vegetation could ignite.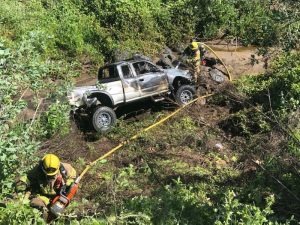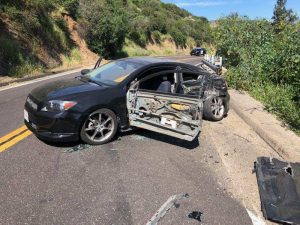 EMS treated multiple patients at the scene for minor injuries. It's unclear at this time what caused the accident.
Disclaimer: Many of the accidents we report on are preventable. Our hope is that by publishing information about severe accidents, we can equip readers with the information they need to avoid becoming involved in such a tragedy. Outlets sometimes update their published reports. If information on this blog is outdated or incorrect, please let us know so we can update our posting to the most up-to-date information. These posts do not contain legal advice and should not be construed in such a way.